Custom Cork Bulletin Boards Made To Order
Purchase Our Custom Cork Bulletin Boards In Our CA Warehouse Store OR
Our National E-Commerce Store
We fabricate corkboards in any size - shop from hundreds of frame options.
Thick Natural Self Healing Cork - Framed Or Cut To Your Size Directly From The Roll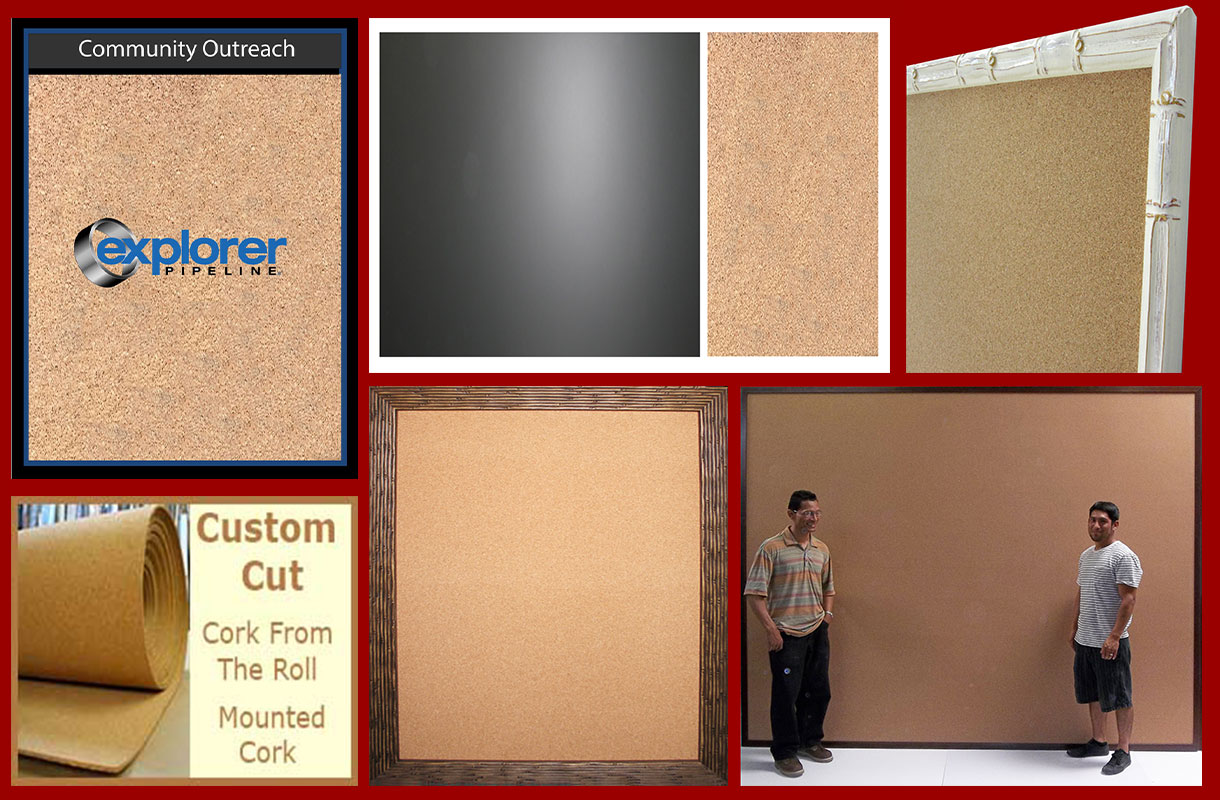 We are the cork bulletin board headquarters for Southern California.
We also ship our framed corkboards and frameless corkboard material anywhere in the USA.
We create custom cork bulletin boards for both commericial and residential use.
Made to order - thick natural self healing cork pin boards - any size framed or frameless. Hundreds of cork bulletin frame options - choose the style size and color of frame. Decorative cork boards to coordinate with any decor. Add fabric and ribbon and create a French Bulletin board - use your fabric or ours - and make the custom ribbon board in any size.
We use high quality thick natural pure grain self-healing cork material.
Contact us - with questions about a custom cork bulletin board for your home or office
Frameless Natural Self Healing Cork Material By The Square Foot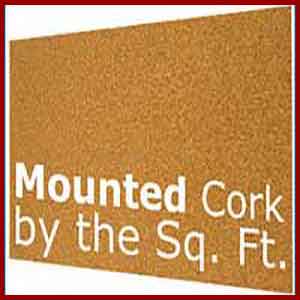 Purchase frameless cork board material directly from the roll - by the square foot - cut exactly to your size. We also offer thick cork mounted on fiberboard - in sheets as large as 4 feet 8 feet. Pick up at our warehouse store or allow us to ship to you anywhere in the country with guaranteed safe delivery.
Decorative Framed Cork Boards
Choose From Hundreds Of Frames

Custom Framed Natural Self Healing Cork Bulletin Boards
When you visit our warehouse store you can choose from hundreds of frame styles to create your decorative bulletin board. Match your decor with a beautiful framed pinboard. Create a custom bulletin board in your size and style with a perfect color for your decor. Our assortment of corkboard frames include traditional, modern and contemporary, ornate, shabby chic, tropical bamboo, barnwood, distressed, metallic, and beautiful wooden frames. We have bright colors and professional aluminum frames used in schools and business. You can also select frames that are unfinished. Do it yourself - DIY - paint or stain to match your decor.