Decorative Art For Southern California
We Offer Oil Paintings On Artist Canvas And Custom Print To Your Size Decorative Art On Paper Or Canvas
Find Art To Match Your Decor
We like to use the term "Decorative Art" because it looks great on your wall and is modestly priced. The art we sell is not for collectors - and will likely not increase in monetary value. You will however appreciate the look of this high quality Decorative Art for many years to come.
Available Only In Warehouse Store - Not Available On-line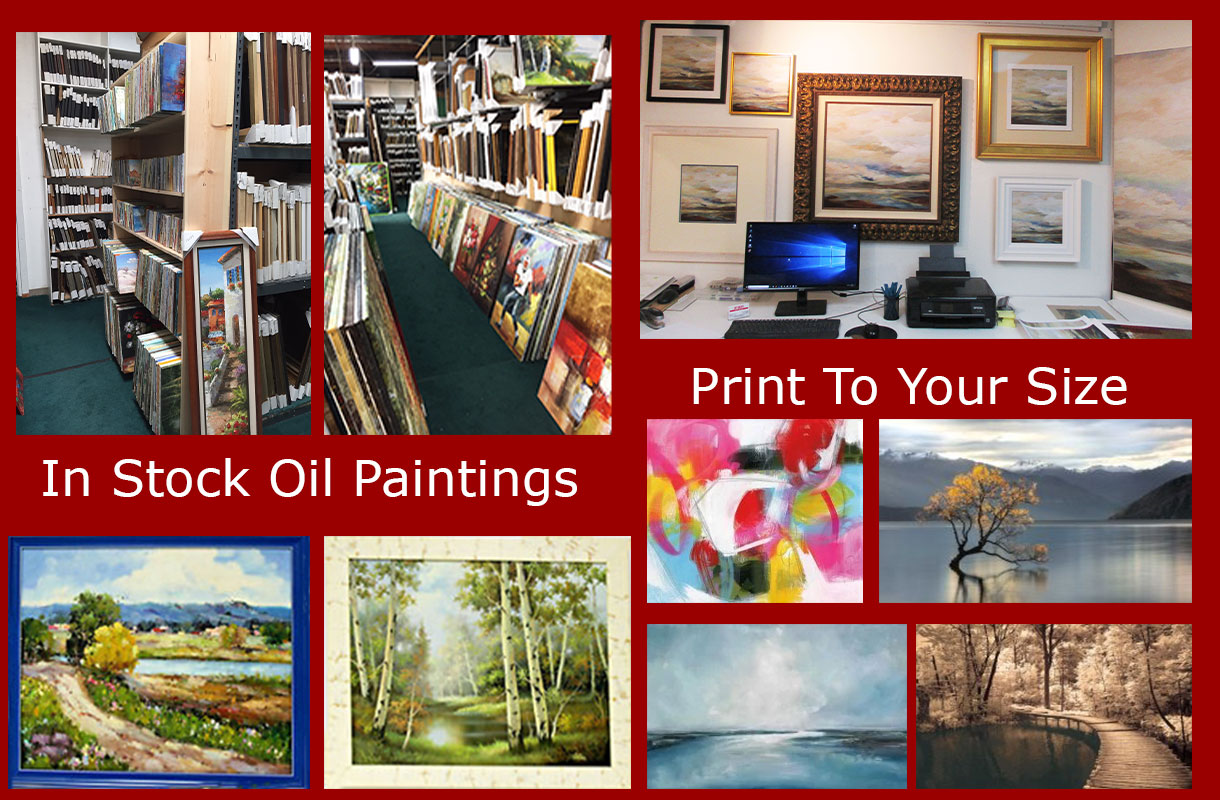 2 Ways To Shop For Our Decorative Art
Option 1: In Stock Oil On Canvas Paintings
Option 2: Print To Your Size - Order From Our In House Decorative Art Library
Map And Directions We Are Located in Central Orange County - Open To The Public
Contact us with questions about our Decorative Art for your home or office
In Stock Oil On Artist Canvas Paintings
Our Warehouse Store is very informal. Our oil paintings are displayed by size - surrounding the oil paintings are ready made frames of the same size - many of the paintings already have a coordinating frame in place. However, all the paintings and frames are interchangeable within the size. Pull out the paintings you like - line them up on the floor to review and find the perfect combination for you walls. Our oil on canvas paintings are comfortable - traditional and classic.
Oil On Canvas Paintings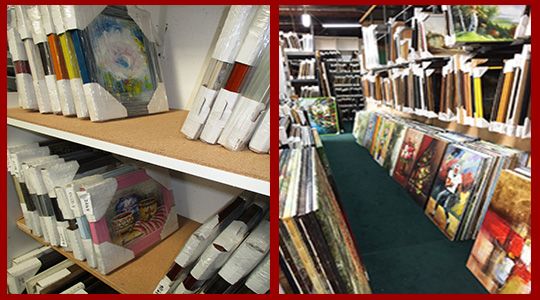 Oil On Canvas And Ready Made Frames
Oil On Canvas Paintings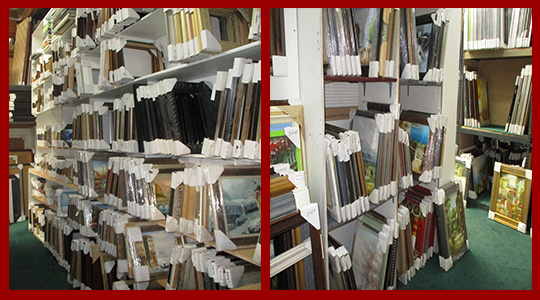 Oil On Canvas And Ready Made Frames
Oil On Canvas Paintings<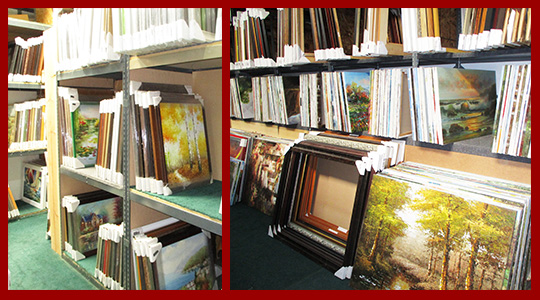 Oil On Canvas And Ready Made Frames
Many of our cusotmers have indicated how much they like the ability view - touch and feel our oil paintitings before they make a purchase. In todays world of internet shopping we have found some customers like the ability to see what they are getting before making a decision.
We Can Print Art To Your Specific Size From Hundreds Of Imaages
Use our print to size library and resource base to find the correct art image for your decor. We can print it in any size and find the perfect frame to enhance the beauty of the art on your wall. How it works: The images are created to support exansion without loss of quality. They are printed in a proportional size - for example the same image could be printed at 18 x 12, 36 x 24, 48 x 32, 60 x 40, 72 x 48, and as large as 84 x 56.
>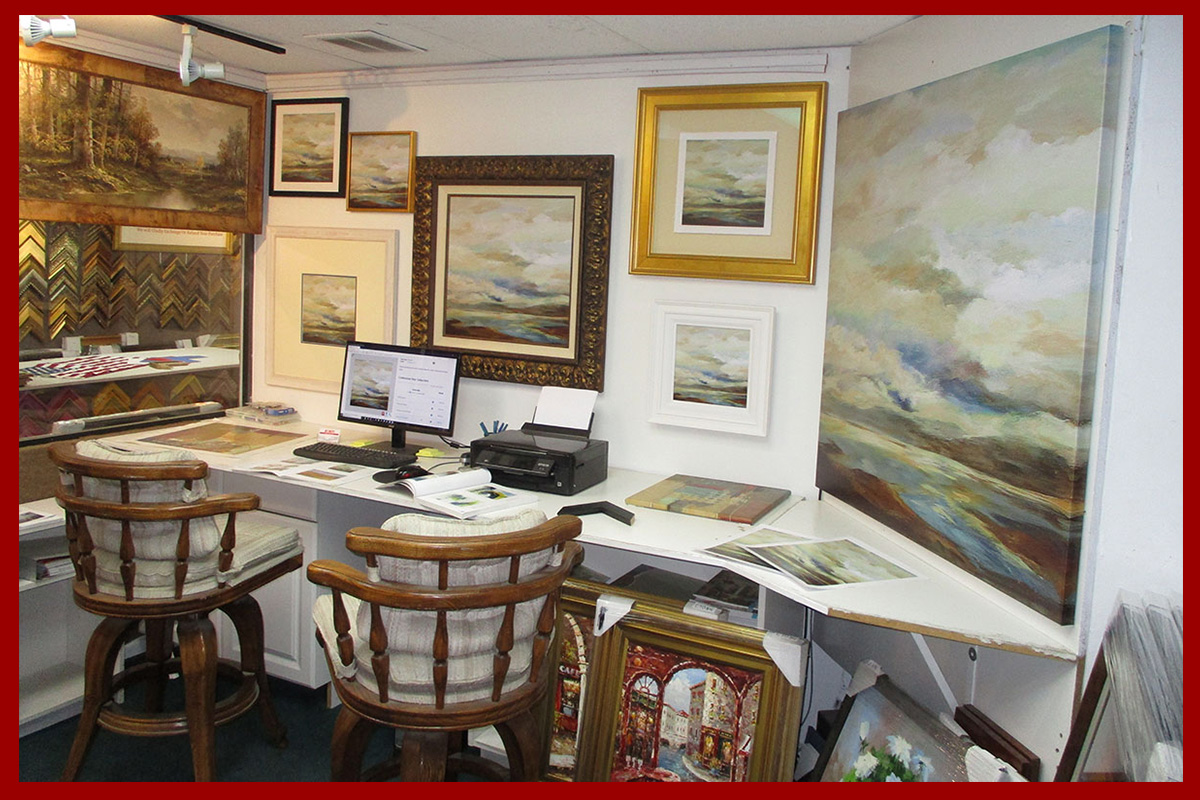 This photo shows a square image - printed in sizes from 12" x 12" to 48" x 48" print. Different frames or a frameless gallery wrap can be used to display every image. Each art piece can also be pirnted on different media - as a simple poster - with fine art paper - or on canvas.
Pictue Frames - Ready Made And Made To Order
Shop Our Ready Made Picture Frames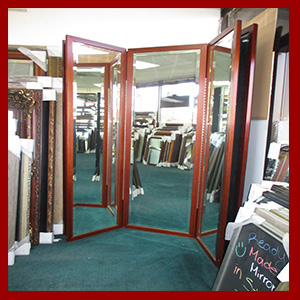 Ready Made Picture Frames To Fit Your Art
We Can Make Custom Frames For Any Size Picture

Have a picture that need a frame? We can help. We make picture frames of any size from hundreds of frame styles.
Choose From Ready Made Picture Frames - Find Your Size And Color